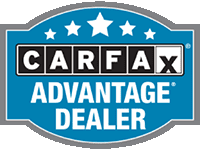 Testimonials
Thanks!! I think this is our 4th car from PSL. Won't be the last!
Gina and Mike Woodbury MN





---
I had been looking everywhere for a 2020 Mercedes Benz G63- most places have a waiting list 9 month long. Preferred had 1. I bought it on the spot and drove it right off the show floor to my home in Dallas Texas.
Happy G Wagon Guy Dallas TX





---
2020 has been a mess, however my experience with Preferred Sales was excellent. I had been looking for the perfect Maserati and I found it. Thank you to Kerry and her staff for the great experience. I LOVE my car!
Ben K Woodbury MN





---
No hassle, no sales pressure. Great price. They not only let me test drive it but they gave it to me to use for the whole day before I bought it. I bought the car the same day.
Sana from Lakeville, MN





---
Just bought my 4th vehicle from Preferred Sales. Couldn't be happier with the truck and the whole process. As usual the financing they found me was next to nothing. Thanks again boys! Cheers!
f150 fan from Woodbury mn





---
Jason P Executive Sales Associate Realtor
They took excellent care of me at the drop of a hat with no appointment! My wife had been in a horrible accident days prior and I needed to get her a new car asap. Her existing vehicle was totaled in the crash and I was looking for a safe and fair priced SUV. They were very honest and helpful and gave us a great price on a 2006 Lexus RX400h with only 33,200 miles on it. The vehicle was in excellent condition, other than needing tires. They sent the vehicle out for new tires, had the it detailed, and called me when it was ready. He showed my the invoice for the tires and didn't mark them up a dime! The customer that wrote the poor review must be mistaken as EVERYONE at Preferred Sales and Leasing is very honest, courteous, and pleasant to work with. I was offered a test drive prior to purchase and was also given a ride home after the vehicle was dropped off for the new tires. I was just in to the dealership today and will be purchasing another vehicle from them most likely this week. Keep up the great work guys!
Jason from Grant MN





---
Karma Albany
Bul Auto Sales
2056 Central Avenue
Albany, NY 12205
Connect With Us
| | |
| --- | --- |
| Monday - Friday: | 9:00am to 6:00pm |
| Saturday: | 10:00am to 2:00pm |
| Sunday: | CLOSED |
| | |
| --- | --- |
| Monday - Friday: | 8:30am to 5:30pm |
| Saturday: | 9:30am to 12:30pm |
| Sunday: | CLOSED |
Visit our showroom
Concierge delivery